The beginning of 64th Zmaj Children Games was marked with series of events in the Egység Cultural Station. At the beginning, Zmaj Children Games Awards for 2021 were presented in the main hall of the cultural station.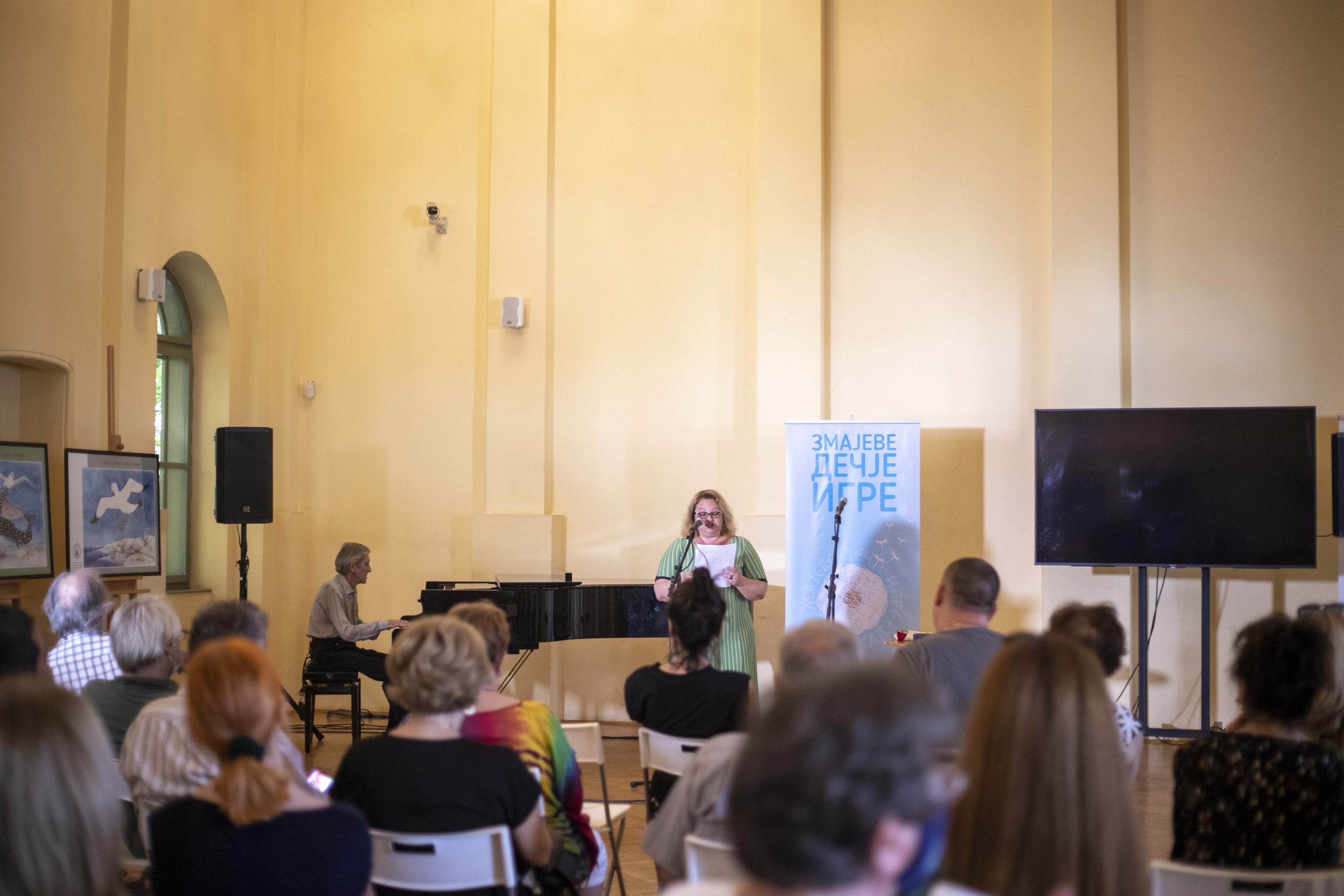 After the award programme, audience had a chance to enjoy the concert by Nevena and Aleksandar Baloš. Compositions were written as the authors' artistic reflection on Zmaj's poetry for children.
The exhibition of works by MA Jovanka Ulić entitled 'A Story in a Picture – A Picture in a Story' was opened in the main hall of Egység and will last until 25 June. The illustration were created as autonomous paintings and templates for creating multimedia plays of kamishibai theatre.
The network of cultural stations, established within the 'Novi Sad – European Capital of Culture' project, will be the location for part of the programme of the 64th Zmaj Children Games Festival that will last from 21 until 27 June in Novi Sad and suburbs.
In addition to Egység Cultural Station, the programme will be presented in Rumenka, Mlin and Bukovac cultural stations. Read more HERE.
Photo: Uroš Dožić