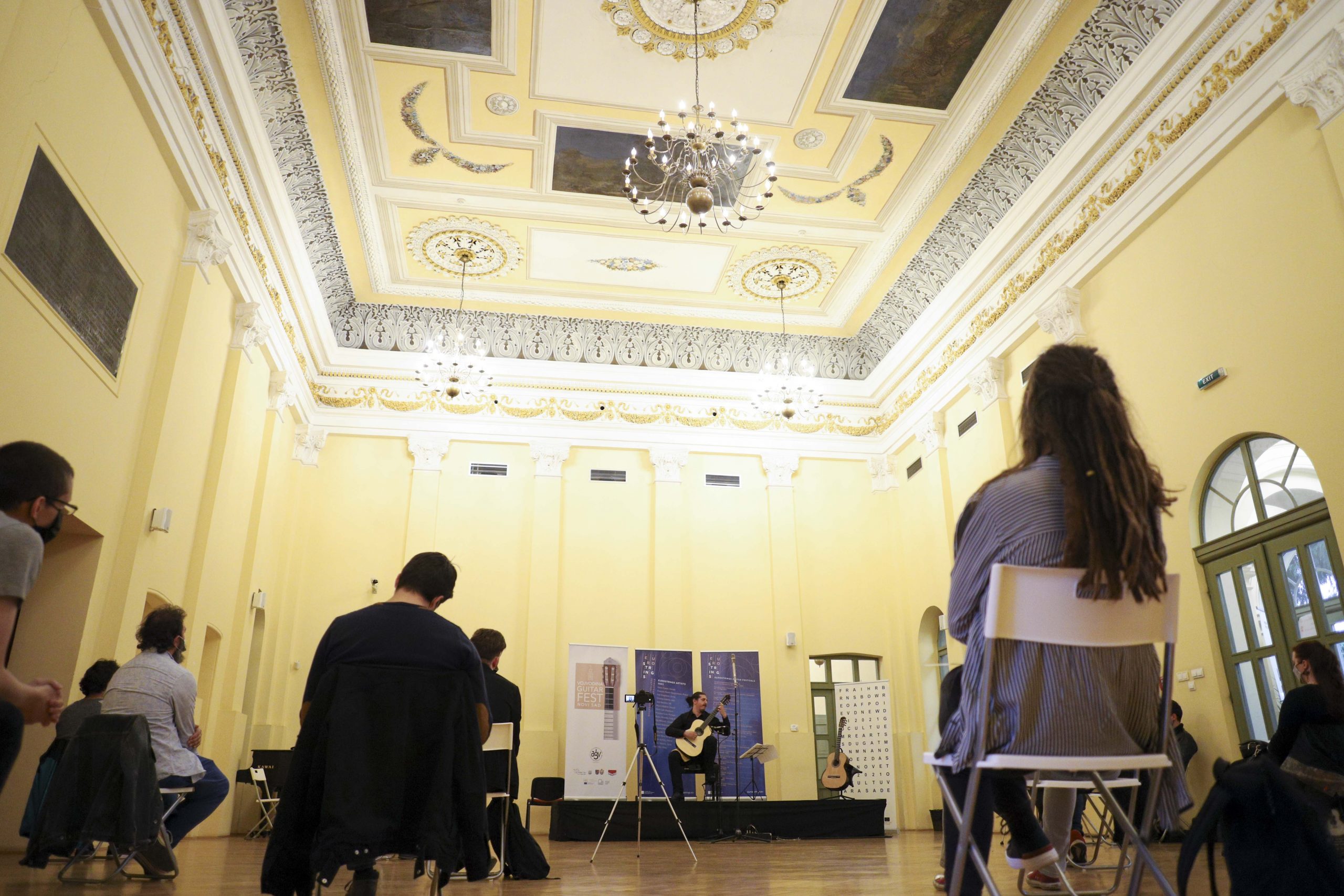 This year's Vojvodina Guitar Fest was held in the Egység Cultural Station within the first European platform for classical guitar EuroStrings, which brings together the most significant guitar festivals in Europe, with co-financing of Creative Europe.
Petar Popović and Đani Šehu performed on the second night of the Vojvodina Guitar Fest, on Saturday, 22 May, and their performance attracted a lot of audience attention.
Concerts were also held by Rastko Marinković from Serbia, Christina Galieto from Italy and Lovro Peretić from Croatia.
The Vojvodina Guitar Fest is also an excellent overture for 2022, when the City of Novi Sad will hold the title of European Capital of Culture. The sponsors of the Festival are the City Administration for Culture of Novi Sad and the Provincial Secretariat for Culture.
Photo: Uroš Dožić