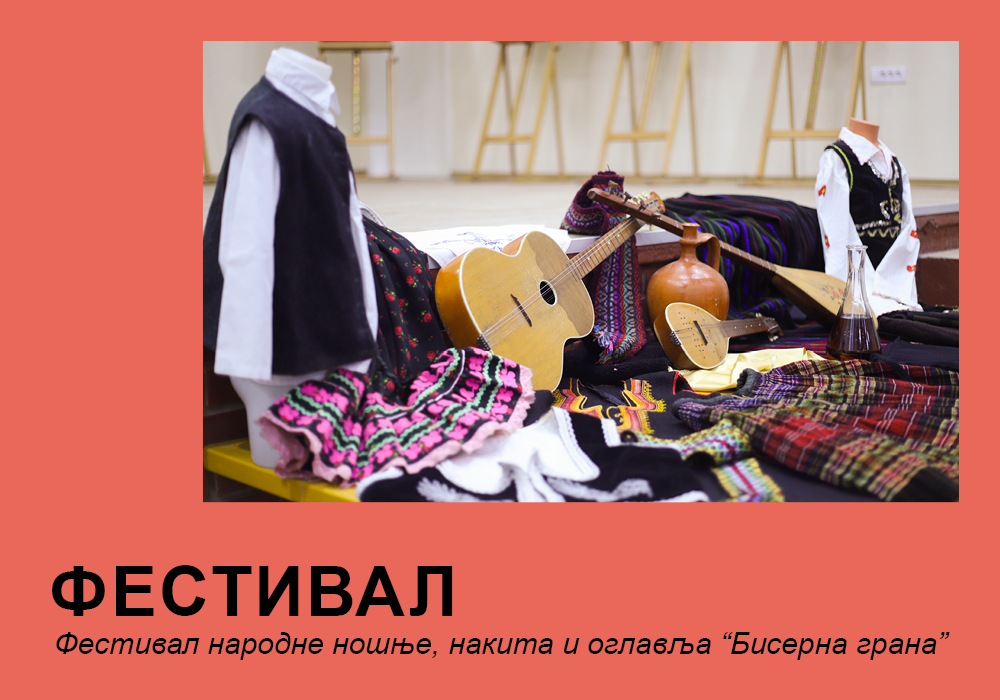 The Festival of folk costumes and handpieces 'Pearl Branch' will be held in the Egység Cultural Station from 7 until 10 p.m. It has been organised by the 'Mladost' Cultural Centre.

The 'Pearl Branch' Festival is unique in Serbia for its concept and the way it deals with folk costumes and protection of this type of cultural heritage. The Festival is significant since it contributes to the preservation of tradition, folk creative expression, folk characteristics and cultural identity while stressing the importance of preservation of tangible folk heritage. The Festival won the EFFE label for 2019 – 2021 given by the European Association of Folklore Festivals (EAFF).
The Festival includes diverse programmes – seminars, workshops, lectures, exhibitions, etc. The central event of the Festival is the folk costumes fashion show, within which participants present folk costumes of their national communities.
The programme has been supported by the City Council for Healthcare of the city of Novi Sad.