Little ballerinas aged 3 to 6 of the 'Reverans' ballet studio performed in the Egység Cultural Station in order to help with collecting humanitarian aid for Boško Gugleta, a four-month-old baby from Novi Sad.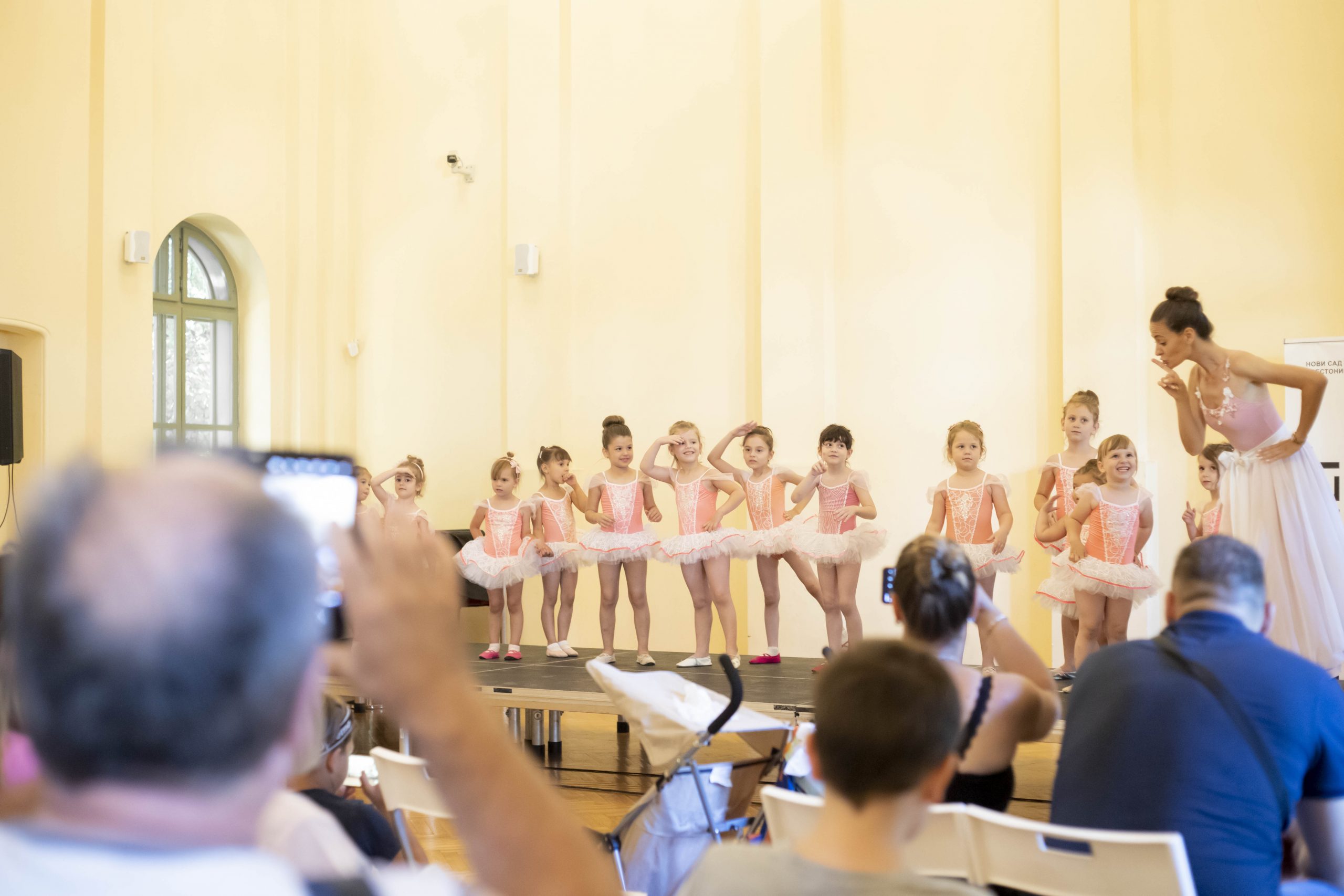 Boško was diagnosed with SMA 1 (spinal muscular atrophy type 1). It is a neuromuscular disease, severe and progressive, which can be fatal. The disease is manifested by progressive muscle atrophy and loss of vital functions, such as walking, digestion, swallowing and breathing.
A treatment that has proven to be extremely successful and whose main goal is Zolgensma gene therapy. However, this modern therapy is currently the most expensive in the world and is unattainable for ordinary people. Boško needs funds for therapy, treatment abroad, rehabilitation, physical and occupational therapies, for laboratory analyzes, orthopedic devices, medical devices, as well as for travel expenses and accommodation.
Photo: Uroš Dožić